The midday shot from the Naryshkin Bastion of the Peter and Paul Fortress announced the beginning of the celebration ceremony for the anniversary of the founding of St Petersburg University.
This year the honour to fire a shot was given to Raul Gainetdinov, the Director of the Institute of Translational Biomedicine at St Petersburg University and Academic Supervisor of the Pirogov Clinic of High Medical Technologies at St Petersburg University. In November he re-entered the Web of Science (WoS) Highly Cited Researchers 2020. Under his supervision the staff of the Clinic of Translational Biomedicine carry out fundamental research in the field of pathology processes of human diseases, look principally for new ways of treating and diagnosing those diseases, and teach students.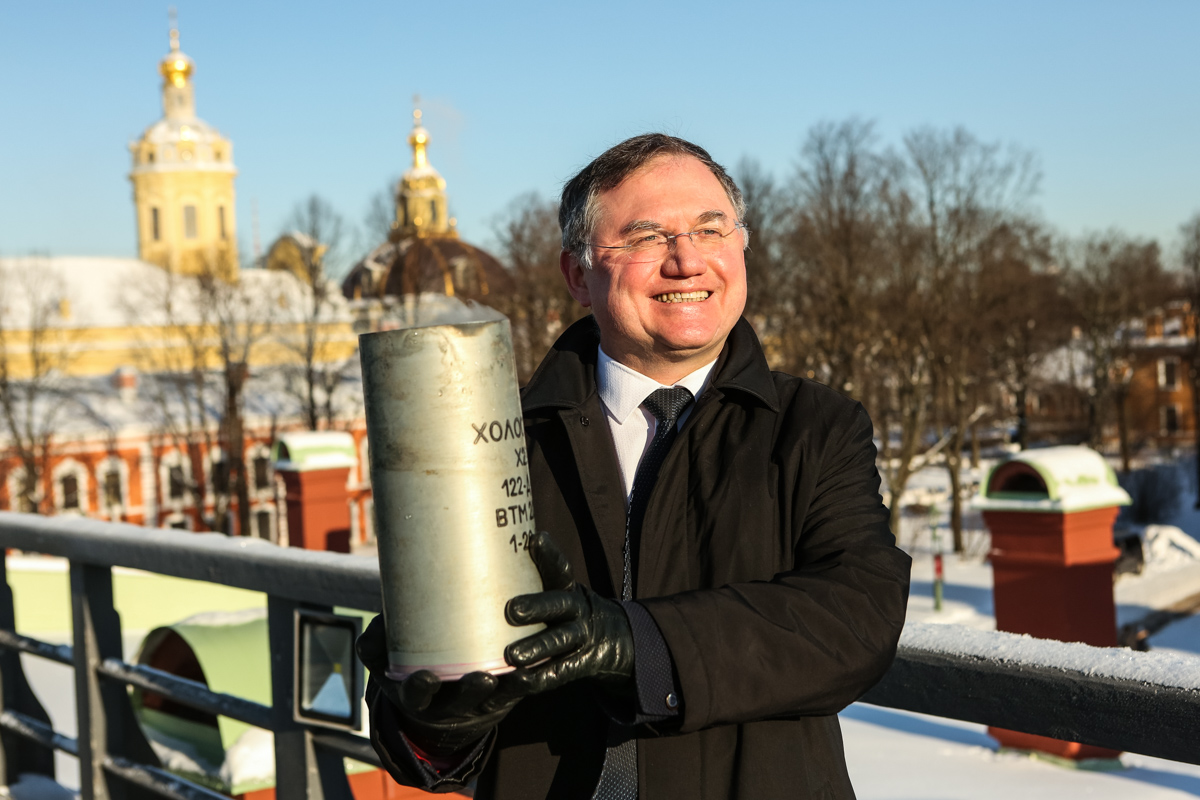 Russian Science Day is also celebrated on 8 February. Right before it, two young scientists became laureates of the 2020 Presidential Prize in Science and Innovation for Young Scientists. They are Anton Nizhnikov, Associate Professor at St Petersburg University and Laboratory Head at the All-Russia Research Institute of Agricultural Microbiology, and Kirill Antonets, Associate Professor at St Petersburg University and Senior Research Associate at the All-Russia Research Institute of Agricultural Microbiology. They were awarded the prize for the discovery of amyloid proteins in plants and symbiotic bacteria.
8 February is a special date for Russian science. On this day almost 300 years ago Peter the Great issued a decree founding the Russian Academy of Sciences and the first Russian university.
Surprisingly, an outstanding Russian scientist Dmitri Mendeleev was born on the same day 110 years later. He made a priceless contribution to world science. For many years his research and teaching practice were connected with St Petersburg University. Here he defended his master's dissertation, began teaching, wrote a course book 'Principles of Chemistry' and created the famous periodic table.
To celebrate the date, Dmitri Mendeleev Museum and Archives at St Petersburg University prepared special excursion programmes. Everyone who wants to learn more about the academic work of the distinguished chemist, or to hear the story of the creation of the periodic table, is invited by the University to the virtual exhibition 'Science is the property of the people...'
For parents with children, the Mendeleev Museum and Archives launch a family excursion 'Games from the childhood of a great scientist' dedicated to the traditions of family upbringing that existed 150 years ago. During this excursion guests can get acquainted with children's and youth's games of the 19th century and learn how the Mendeleev family spent their spare time. Please note that pre-registration is required for museum visits. For more detailed information please visit our website.