Students and teachers of St Petersburg University as well as the general public can see the best works of the renowned Turkish photographer over the past 20 years. The shots were made during his numerous travels around his home country.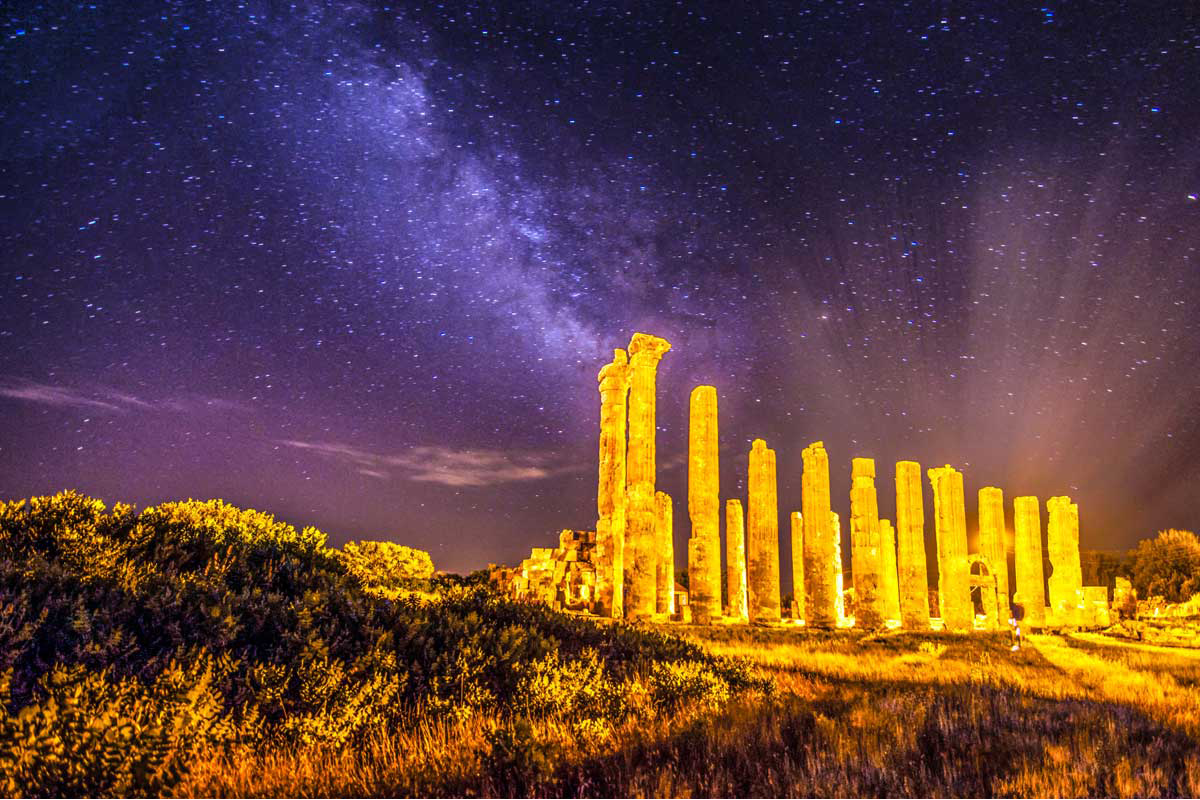 You can visit the online exhibition until 1 June 2021.
Sergey Andryushin, Deputy Rector for International Affairs at St Petersburg University pointed out that the Centre for Contemporary Turkish Studies opened at the University in 2019. It was the Russian—Turkish bilateral year in the fields of culture and tourism. Today, two years later, an exhibition dedicated to the culture of this country was arranged on the initiative and with the support of the St Petersburg Turkish Consulate General.
The works of Tuna Akçay are famous all over the world, we often see them on social media and at exhibitions. What I find special about them is that they show us the centre of the country, the places mostly unknown to Russians.

Sergey Andryushin, Deputy Rector for International Affairs at St Petersburg University
Tuna Akçay is not only a photographer, but he is also a researcher and a writer. According to Ferhan Yorulmaz Mehmet, Consul General of Turkey in St Petersburg, in the Turkish language there is an idiom that can be translated as 'Jack of all trades'. 'This idiom perfectly describes the author of the works of the exhibition. He shows us familiar things from a different perspective,' the diplomat thinks.
Also, Ferhan Yorulmaz Mehmet said that photography has always been a way to grasp reality and to save information. 'In the 19th century, Ottoman Sultan Abdul Hamid II ordered photographs of Turkey to be made and sent as presents to different corners of the world. He wanted to show our country. And now in St Petersburg outstanding samples of contemporary Turkish art are on display.'
Tuna Akçay was born in a military family, and as a kid he lived in eleven different Turkish towns. He graduated from the Department of Archaeology of Mersin University; then he wrote a PhD dissertation 'Cult of the dead in Olba' and defended it in the University of Cologne. Now he is a teacher with Ankara Haci Bayram Veli University.
Alper Alp, Counsellor for Education of the Embassy of Turkey in the Russian Federation, underlined that being an author of important studies in the field of archaeology, Tuna Akçay in his photography gives insight into the history of his country. 'Only a true master can convey the whole diversity of life. In his works, he conveys culture codes that are important for everyone who is interested in the history and culture of Turkey,' the counsellor said.
Tuna Akçay believes that the aesthetic perception of the world is changing, it is moving towards material life and becoming more and more formalised. 'However, such a mind-set makes no sense. Looking at the world through the lens of your heart is the road to salvation in the arid climate of the modern art,' the photographer said. It is the approach of the movement 'Anatolia Photography', whose pioneer is Tuna Akçay. 'I always ask my students to express what they feel and not what they see,' Tuna Akçay said. 'Beauty crystallises in our hearts.'
Tuna Akçay has been awarded almost 100 national and international photography prizes. In 2010, he won the European Union photography competition, in 2012 he was awarded the title 'the UNESCO best photographer'.
Tuna Akçay believes that following traditions is also important for an artist. 'Civilisation is shaped by different ordeals and by how we respond to them. If we hold on to our roots and at the same time take the world heritage into account, we will preserve our identity,' the photographer claims.
According to Gleb Ershov, a teacher with St Petersburg University, Tuna Akçay finds classical motives and fine philosophical images everywhere. Also his works are filled with vivid colours that are so sorely lacking in St Petersburg. The Turkish author has his own distinguishable style.
It is a wise and philosophical point of view of a person who loves his home country. His vision of people appeals to me most of all. He shows the inner beauty of everyone: a young man, a girl or an old man. Their faces show the history of an ancient and at the same time young country.

Gleb Ershov, Assistant Professor in the Department of Interdisciplinary Studies and Practices in Arts at St Petersburg University.
'We can feel and understand his vision, because it is filled with love. Depicting simple people not in their momentary, immediate manifestation, but as if they are part of eternity — this method deserves esteem,' Gleb Ershov said.
Apollinariia Avrutina, Director of the Centre for Contemporary Turkish Studies at St Petersburg University emphasised that humanities often become priority studies. 'It is art, namely photography, that helps establish relations and encourages collaboration, which is in a way a strategy,' the expert pointed out. 'We will hope that this exhibition that is open to all visitors now, will serve the cause of peace, friendship and brotherly love.'